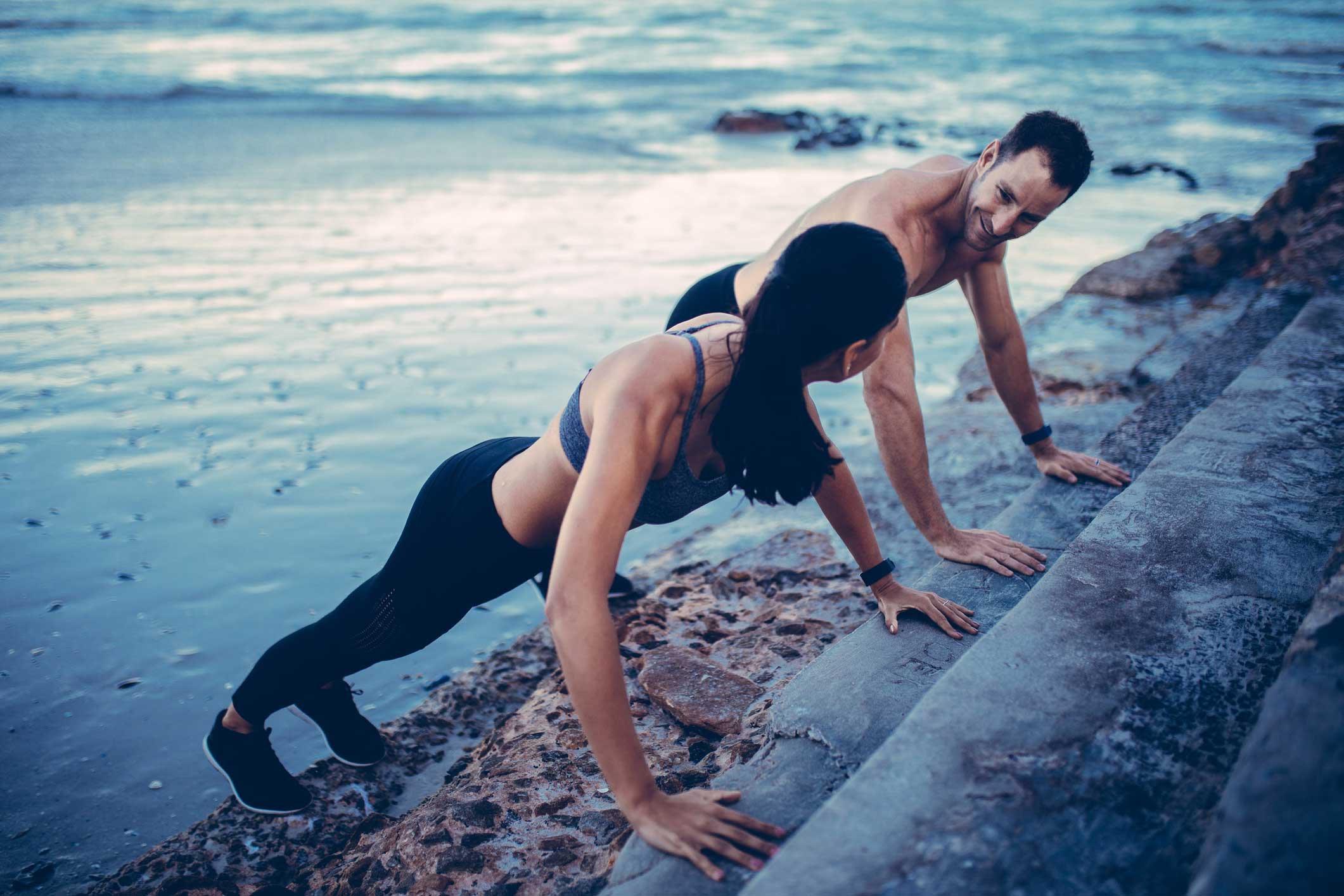 Refund Policy
Exercise and healthy diet are key factors for general well-being and optimal physical performance. It is vital to ensure that body organs are functioning well in addition to having the optimal levels of vitamins and minerals. Hormones regulate every activity of your body, from growth to metabolism to reproduction to your sleep cycle. A small imbalance in your hormone levels can have a significant impact on your physical performance, affecting your mood and energy levels as well as fertility and libido.
The Sport Check profile includes the following panels:
Performance Hormones (Total and Active Testosterone, Oestradiol, SHBG): Testosterone is a male sex hormone that is responsible for bone and muscle strength, as well as energy and sexual function. Low testosterone can cause fatigue, lack of strength, and low sex drive. Oestradiol is a female steroid hormone that is responsible for the female reproductive system, growth of breast tissues and bone integrity. High oestradiol levels in women can cause acne, low sex drive, and depression. Oestradiol can be raised in men due to excess fat or relevant to testosterone levels, which have declined with age. High oestradiol in men can cause growth of breast tissue, low sex drive and infertility. Measuring SHBG in the blood can provide important information about the levels of testosterone and Oestradiol that are active and available for use. High SHBG levels means less testosterone or Oestradiol for use whereas low levels indicate an excess of active hormones.
Training Markers (Creatine Kinase, Magnesium, Proteins): Creatine Kinase (CK) is a muscle enzyme, which signifies cells damage following strength and endurance training. CK levels tend to be higher in people with greater muscle mass. Magnesium is mineral that is vital to energy production, muscle contraction and maintenance of strong bones. Most Magnesium in the body comes from dietary sources and low levels cause can muscle cramps, particularly during training. Proteins are important for body growth and health, as they are the building blocks of muscles cells and tissues.  Low protein levels can be caused by malnutrition, kidney or liver disease.
Fats and Sugar Levels (Cholesterol, Glucose , Triglycerides): This panel tests for Cholesterol, Glucose and Triglycerides as high levels may increase the risk of diabetes, heart attack or stroke.
Electrolytes (Sodium, Potassium , Chloride): This panel measures the levels of electrolytes as they regulate water balance in the body as well as the function of muscles and nerves. High levels of sodium are often caused by dehydration and low levels are caused by diarrhoea and vomiting.
Minerals for Bone Health (Calcium , Phosphate): Calcium and Phosphate are important for the development and healing of teeth and bones, muscle contraction, healing of wounds, and heart function. Abnormal levels overtime can cause muscle spasms, bone pain, and fatigue.
Liver Function tests are used to detect liver inflammation, infection, and liver disease.
Kidney Function screen is ordered to assess the overall status of the kidney.
High Sensitivity CRP is used to detect inflammation in the heart.
Full Blood Count: This panel provide important information about the types and numbers of blood cells such as Clotting cells, Red Cells and White cells. Full blood count will determine general health status, nutritional status, and screen for anaemia and infections.
Recommended For:

Active people who want to ensure that their health and fitness is in top shape.

Tests Included:

Testosterone (Total)
Oestradiol (E2)
SHBG
Total Protein
Liver Function Screen
Kidney Function (UEC)
Full Blood Count (FBC)
Creatine Kinase (CK)
Magnesium (serum)
Glucose (Serum)
Cholesterol
Triglycerides
Calcium (serum)
Phosphate (serum)
C-Reactive Protein (High Sensitivity)

Special Notes:

Fasting is required for 10-12 hours prior to sample collection.

Estimated Turn Around For Results:

3 Business Days

Getting a blood test couldn't be easier.
Select & Order a Test

It's very simple, Select the test you want from our wide range of specialist blood tests. You will find everything you need to know about your test, turnaround time and how many tests included in each package.

Print Lab's Order Form

Once the purchase completed, we will then email you the lab order form. Simply print the form and take it to a collection centre near you. We have more than 1,000 collection centre nationwide.

Visit a Collection Centre Today

The following Pathology Testing Suppliers will carry out the Collection of blood samples and test:

Get Your Results Online

Once the test(s) completed, we will upload it to your dashboard and email it to you.