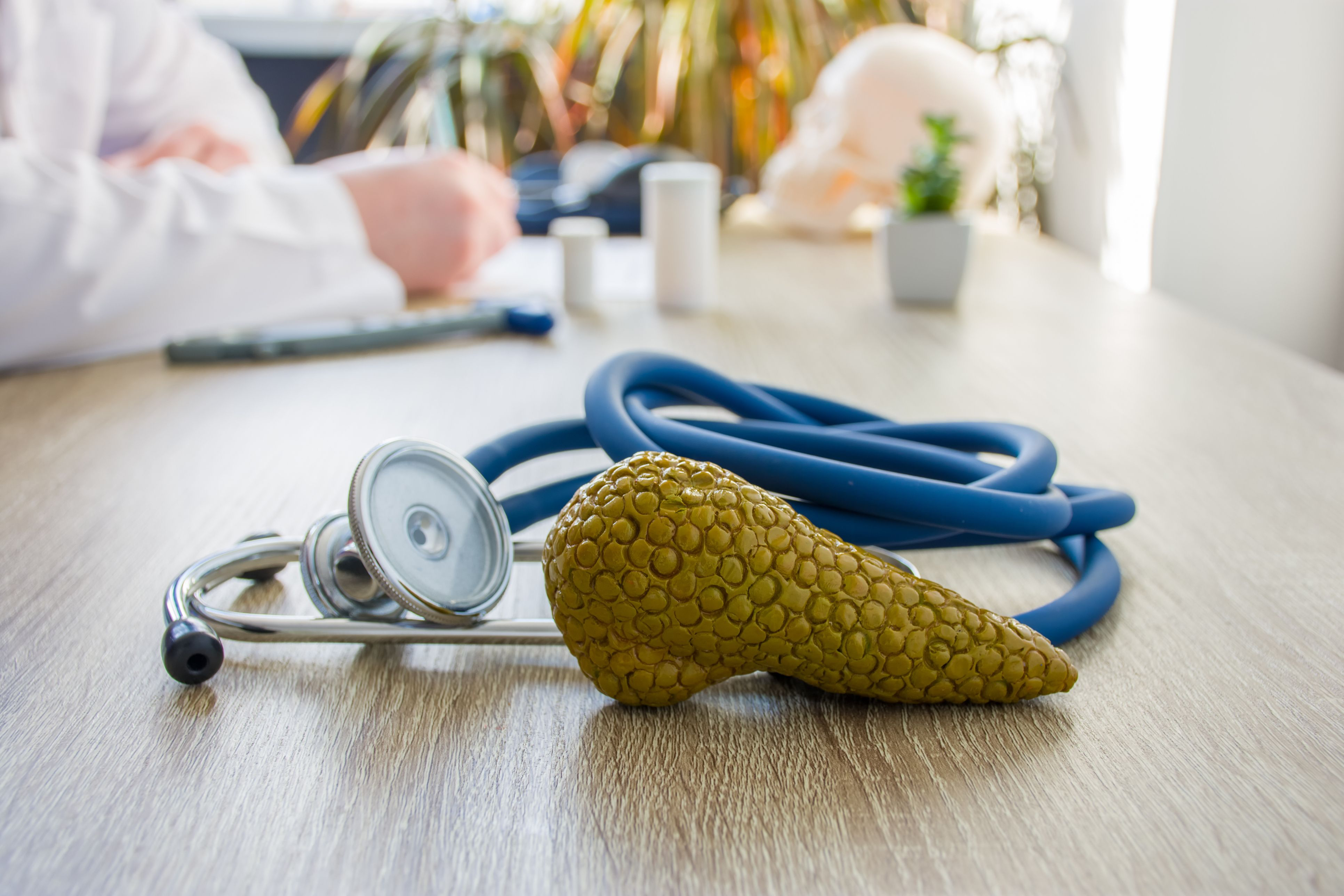 Refund Policy
The pancreas is an organ that is located in the abdomen. It plays an important role in converting food into fuel for the body's cells. The pancreas has two main components which are endocrine and exocrine. The endocrine part release insulin and glucagon which play an important role in regulating glucose levels in the blood. The exocrine glands produce enzymes that are essential for digestions. These enzymes include amylase for the digestion of carbohydrates; and lipase to break down fats.
Pancreatitis  is inflammation of the pancreas. Pancreatitis is often associated with recurrent gallstones, chronic alcohol consumption, trauma, medications, viral infections such as mumps and Epstein-Barr virus, and high levels of triglycerides in the blood. Individuals with acute pancreatitis can experience abdominal pain, nausea, vomiting, and fatigue. Chronic pancreatitis may have recurring attacks with symptoms similar to acute pancreatitis. Overtime, the pancreas tissue becomes increasingly scarred and the cells that produce digestive enzymes are destroyed causing pancreatic insufficiency, weight loss, malnutrition and eventually type 1 diabetes.
Measurements of Amylase and Lipase levels in the blood may detect the presence of acute pancreatitis. Enzymes levels in the blood may rise several folds it normal range and remain elevated during the pancreatic attack. Other tests that can be used to check for complications of pancreatitis include Full Blood Count, Glucose, Calcium, Magnesium and C Reactive Protein.
Recommended For:

Individuals who want to rule out the presence of pancreatitis and ensure their pancreatic enzymes are within the normal limits.

Tests Included:

Lipase
Amylase (serum)
Full Blood Count (FBC)
Glucose (Serum)
Calcium (serum)
Magnesium (serum)
C-Reactive Protein (CRP)

Special Notes:

Fasting is required for 10-12 hours prior to sample collection.

Estimated Turn Around For Results:

3 Business Days

Getting a blood test couldn't be easier.
Select & Order a Test

It's very simple, Select the test you want from our wide range of specialist blood tests. You will find everything you need to know about your test, turnaround time and how many tests included in each package.

Print Lab's Order Form

Once the purchase completed, we will then email you the lab order form. Simply print the form and take it to a collection centre near you. We have more than 1,000 collection centre nationwide.

Visit a Collection Centre Today

The following Pathology Testing Suppliers will carry out the Collection of blood samples and test:

Get Your Results Online

Once the test(s) completed, we will upload it to your dashboard and email it to you.