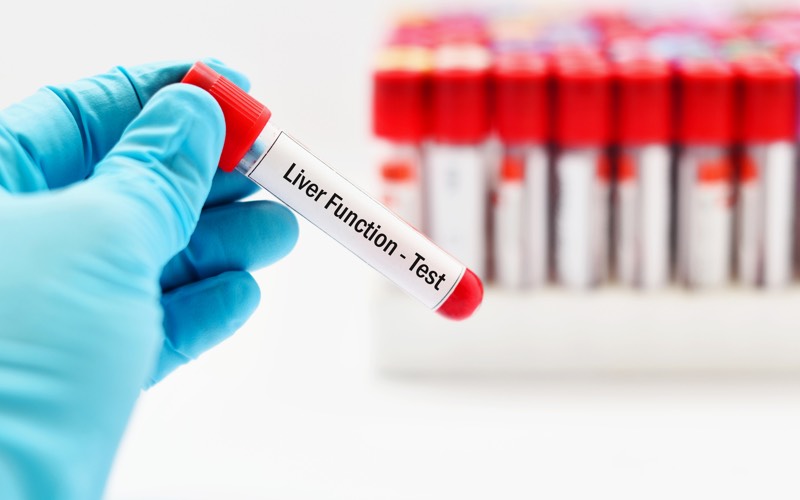 Refund Policy
The liver has an important role in digestion, protein production as well as detoxification of substances in your daily diet. Excessive alcohol and /or calorie consumption and viruses (hepatitis) are the main causes of liver disease causing inflammation, scarring, bile duct obstructions, clotting abnormalities, and liver dysfunction. Significant damage to the liver can cause jaundice (yellowing of the skin), dark urine, nausea, fatigue, and unexplained fluctuations of body weight. The Liver Health Screen can evaluate if your current lifestyle is affecting the wellbeing of your liver. If detected early, liver inflammation can be reversed before the damage becomes permanent. Therefore it is vital to have regular screens to assess the overall health of your liver.
The Liver Health Screen consists of the following tests:
Alanine Aminotransferase (ALT) – for detecting hepatitis
Alkaline Phosphatase (ALP) – for detecting a blockage in the bile ducts
Aspartate Aminotransferase (AST) – for detecting inflammation in the liver and other muscle tissues in the body
Bilirubin – assist in detecting and monitoring problems in the liver
Albumin – to assess whether the liver is  making an adequate amount of this type of protein
Gamma Glutamyl Transferase (GGT) – a useful marker for detecting problems with the bile ducts
Total Protein – measures levels of proteins in the blood, including antibodies made to help fight off infections
Recommended For:

Individuals who want to check the overall health of their liver, especially those with a personal history of excessive alcohol and drug consumption.

Tests Included:

Bilirubin (Total) - Blood
Alanine Transaminase (ALT)
Total Protein
Albumin
Alkaline Phosphatase (ALP)
Gamma-GT (GGT)
Globulin

Special Notes:

No special preparation is required prior to sample collection.

Estimated Turn Around For Results:

3 Business Days

Getting a blood test couldn't be easier.
Select & Order a Test

It's very simple, Select the test you want from our wide range of specialist blood tests. You will find everything you need to know about your test, turnaround time and how many tests included in each package.

Print Lab's Order Form

Once the purchase completed, we will then email you the lab order form. Simply print the form and take it to a collection centre near you. We have more than 1,000 collection centre nationwide.

Visit a Collection Centre Today

The following Pathology Testing Suppliers will carry out the Collection of blood samples and test:

Get Your Results Online

Once the test(s) completed, we will upload it to your dashboard and email it to you.