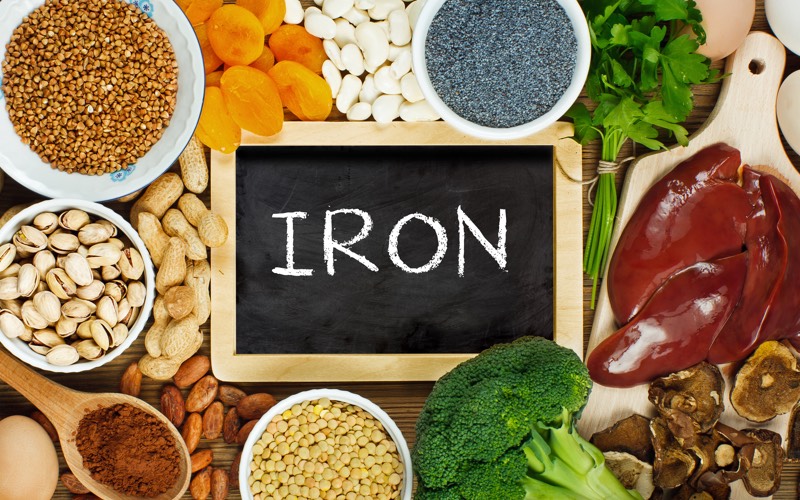 Refund Policy
The body needs iron to produce haemoglobin, which is an important part of the red cell structure in the blood. The iron inside the haemoglobin molecule combines with oxygen and transports it through the blood to all tissues and organs. If you have low iron levels, you may experience signs of anaemia, which include feeling tired, breathlessness, heart palpitation, and looking pale.
Iron deficiency can be easily treated by making simple adjustments to your daily diet to include iron-rich food sources such as eggs, vegetables (spinach, broccoli), and red meat. Supplements may also be needed to provide extra iron.
The Iron Screen measures the levels of the following markers:
Iron: Low iron result means you are anaemic or suffering from gastro-intestinal blood loss. Anaemia is also common in pregnant women. High iron result can indicate iron overdose syndrome, iron over-supplementation or liver abnormality.
Transferrin: A protein that is found in the blood that responsible for transporting iron throughout the body. Low levels can indicate iron deficiency while high levels indicate iron overload.
Ferritin: Measuring ferritin can provide a good indication of iron stores in the body. Low levels of ferritin can indicate anaemia which can be caused by prolonged bleeding, poor absorption of iron or a diet low in iron. High levels of ferritin can be found in iron overload syndrome, liver damage and infection/inflammation.
Recommended For:

Individuals who may be suffering from iron deficiency symptoms such as breathlessness, looking pale, fatigue, and wish to assess their current iron status.

Tests Included:

Iron Studies
Transferrin
Ferritin
Transferrin Saturation

Special Notes:

Patient must fast for 8-10 hours prior to sample collection. Women who are having their menstrual period may have lower iron therefore it is recommended to test before or after your period.

Estimated Turn Around For Results:

3 Business Days

Getting a blood test couldn't be easier.
Select & Order a Test

It's very simple, Select the test you want from our wide range of specialist blood tests. You will find everything you need to know about your test, turnaround time and how many tests included in each package.

Print Lab's Order Form

Once the purchase completed, we will then email you the lab order form. Simply print the form and take it to a collection centre near you. We have more than 1,000 collection centre nationwide.

Visit a Collection Centre Today

The following Pathology Testing Suppliers will carry out the Collection of blood samples and test:

Get Your Results Online

Once the test(s) completed, we will upload it to your dashboard and email it to you.