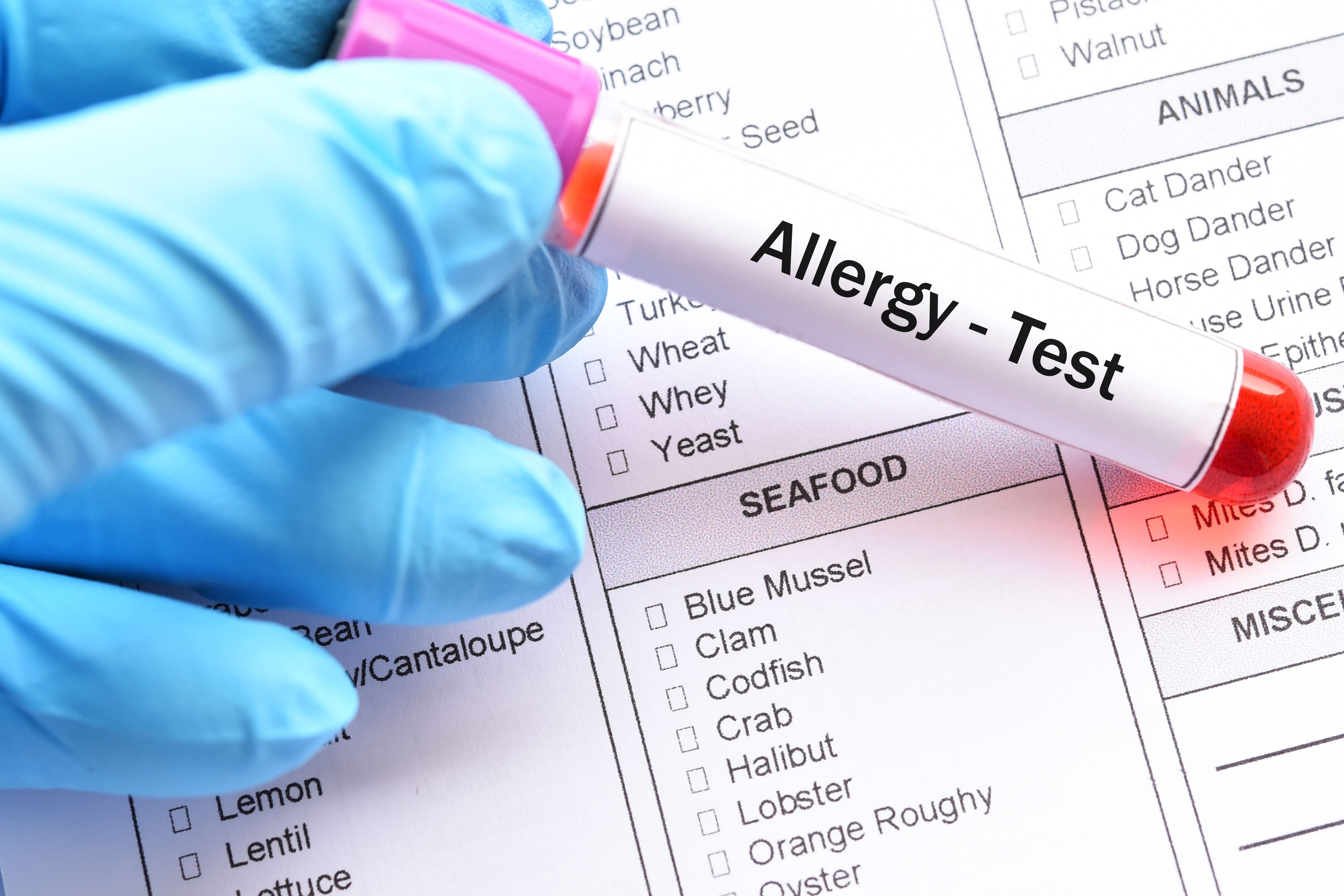 Refund Policy
Allergy Check provides an analysis of the common inhaled substances and foods that can cause IgE-mediated allergies. This is an ideal check to be used as an initial investigation for people with signs of IgE-mediated allergy such as hives, redness of the skin, vomiting, and lip or facial swelling which develops quickly after being exposed to an allergen.  A positive reaction to one of the mixes tested can narrow down which substances are likely to be causing the allergy however does not allow the single allergen to be identified. Therefore further testing is required following a consultation with your doctor.
The allergens tested are:
Dust Mite
Staple Food Mix: Egg White, Milk, Wheat, Peanut, Soya Bean, Cod
Australian Pollen Mix: Bermuda, Rye, Bahia Grass, Common Ragweed, Plantain, Lamp's Quarters
The Allergy Check also tests for levels of total immunoglobulin E (IgE), which are often increased in people with an IgE mediated allergy.
Recommended For:

Individuals who have symptoms such as rash, nasal congestion, or red itchy eyes that may be caused by an allergy.

Tests Included:

Total IgE (Serum)
RAST - Allergy IgE Test (Serum)

Special Notes:

No special preparation required prior to sample collection.

Estimated Turn Around For Results:

5 Business Days

Getting a blood test couldn't be easier.
Select & Order a Test

It's very simple, Select the test you want from our wide range of specialist blood tests. You will find everything you need to know about your test, turnaround time and how many tests included in each package.

Print Lab's Order Form

Once the purchase completed, we will then email you the lab order form. Simply print the form and take it to a collection centre near you. We have more than 1,000 collection centre nationwide.

Visit a Collection Centre Today

The following Pathology Testing Suppliers will carry out the Collection of blood samples and test:

Get Your Results Online

Once the test(s) completed, we will upload it to your dashboard and email it to you.